August 2020 Giveaway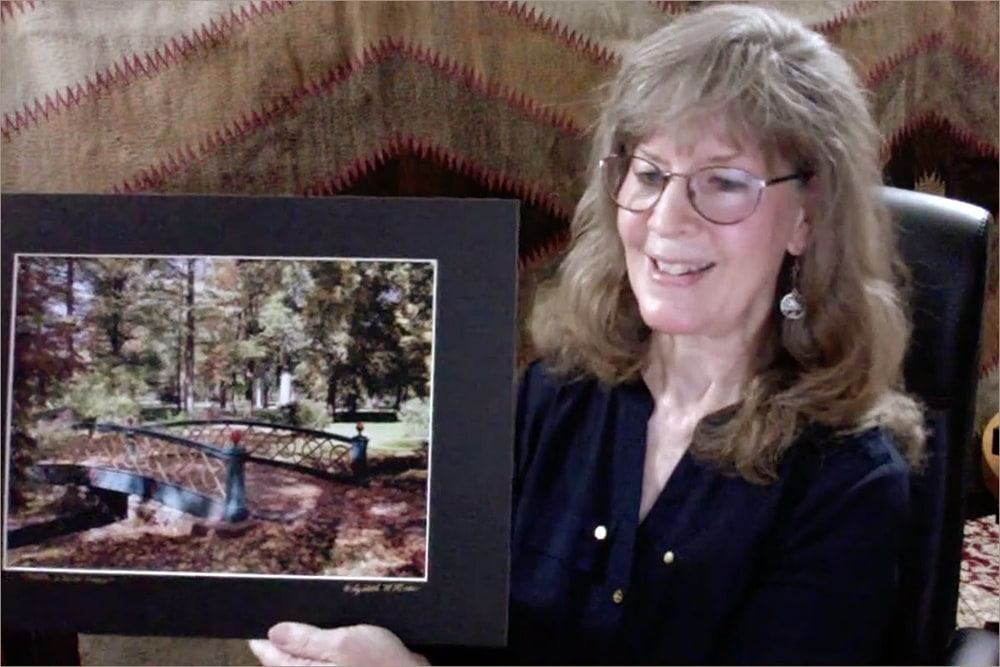 Hey everyone, I'm giving away a 9" x 12" fine art print print of "Foot Bridge in Tower Grove Park", shown above in a screen capture from my Facebook Live Charity Art Show and Sale to Benefit MS, Friday, July 31.
It is signed and has a value of $175. This beautiful fall photo is printed on a flat mat archival paper in a black mat and ready for you to frame.
To enter, just fill in your name and email address below.
The winner will be announced during my next Facebook Live Charity Art Sale and Show to benefit MS, August 28, 2020.
Good Luck.
P.S. If you've on my newsletter list, you are already entered.
I'll follow up in an email to confirm your entry. If you don't see a confirmation email, check your spam folder.